Women Powered Brands™
The Importance of Economic Inclusion & Gender Diversity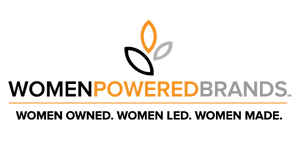 Women Powered Brands™ is the first-ever dedicated resource for buyers, wholesalers, importers, bar managers and supplier diversity procurement managers to easily identify gender diverse brands in the beverage alcohol industry. Inherently, this database addresses the importance of supporting gender diverse businesses and how economic inclusion supports our industry and communities.
Qualifying suppliers are companies that have women owners, companies that are third-party certified women-owned, companies that are women-led (must have 50% women in traditional C-Suite roles and/or 50% women on company board), and brands that are women-made (such as lead winemaker, distiller, master blender, brew master).
The database is one of the many benefits of Corporate Membership with Women of the Vine & Spirits, whose members span all sectors of the beverage alcohol industry. Membership provides benefits including access to a directory of over 10,000 members, live chats and educational programs connecting suppliers with buyers, marketing, legal, state of the industry, trends and more. If you are interested in learning more, please fill out our interest form here. There are various engagement levels offered, depending on company size, starting with the Associate level ($2,500/annually). View a list of Corporate Members here.
For more information about the database visit the Women Powered Brands FAQ page here.
Women Powered Brands™ is a trademark owned by Women of the Vine & Spirits.