Industry-Wide Resource Center
Over the past year, we have read the explosive articles detailing graphic accounts of sexual harassment, abuse, sexual accusations, and toxicity in the beverage alcohol industry. We must address this issue and adhere to higher standards. It cannot wait. 

After launching th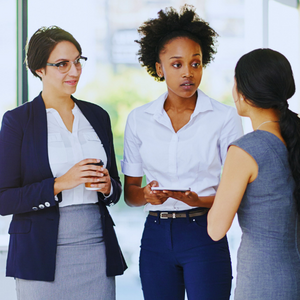 e Women of the Vine & Spirits (WOTVS) Individual Pledge of Commitment to End Workplace Harassment in September 2020, WOTVS was contacted and challenged by a passionate team from Pernod-Ricard North America and Corby Spirit & Wine in Canada to explore ways to create a united front to keep employees safe as they work across all three-tiers. Companies may have a very robust reporting system and strict internal policies to address sexual harassment, but they are unable to protect their employees that work in the field. We needed to find a solution to protect employees working in the supply chain in the three-tier system.
After extensive research and numerous explorative conversations, WOTVS hired CARE Impact Partners, as we knew having an expert lead this charge would be critical to our success. CARE Impact Partners, the advisory services arm of CARE.org, combines the power of CARE with the rigor and business acumen of a management consulting practice. Thanks to the collaboration and financial support of Pernod-Ricard North America and Corby Spirit & Wine, CARE will be working with WOTVS to create customized Industry-Wide Guidelines addressing sexual harassment, exploitation and abuse as well as gender-based violence specifically for the beverage alcohol industry.