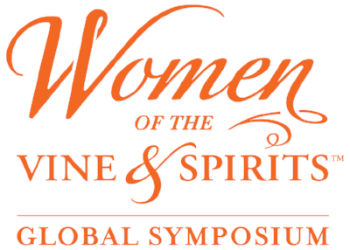 March 11-13, 2019
Fifth Anniversary Women of the Vine & Spirits Global Symposium
Meritage Resort & Spa  |  Napa, California
Tickets are officially sold out!
Please make sure to sign up on our waitlist. We highly encourage you to secure your spot on the waitlist. Though the event historically sells out, each year we experience cancellations and we fill those spots through the waitlist. You will be notified if tickets become available.  
If you haven't received the e-mail please e-mail us at info@womenofthevine.com.
Connect, Collaborate, Commit 
Join us for the largest gathering of women and men dedicated to collaborating, supporting and advancing women in the alcohol beverage industry, worldwide.
The Fifth Anniversary Women of the Vine & Spirits Global Symposium provides you with a unique opportunity to connect with like-minded individuals taking action to promote diversity and equality, foster mentorship for future generations, and create a world-wide, all-inclusive industry. Notable industry leaders will leave you moved and inspired as they share how they embraced their personal empowerment to thrive in a male-dominated industry.
Belonging to the Women of the Vine & Spirits community gives you a louder voice, reaffirms your commitment to take action and provides you with an empowered community of women and men who support YOU to take risks, speak up, believe in yourself, step up and step out.
"Be the change that you wish to see in the world."― Mahatma Gandhi

Due to the sell-out nature of this event, the Global Symposium is open only to members of Women of the Vine & Spirits on a first-come, first-serve basis.
Not yet a member? Join Today!
Tickets: $799 USD
Last year our Fourth Annual Global Symposium sold out to 750 attendees in 7 hours!
November 1
Corporate Member Allocated Ticket Registration Opens.
Corporate Members will be sent a private link to register their allocated tickets.
January 11
Corporate Member Allocated Ticket Registration Closes
January 22
General Registration for all Individual and Corporate Members Opens
Tickets available on a First-Come, First-Served Basis
Keynote Speakers Include: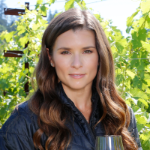 Danica Patrick
Former Professional Race Car Driver
One of the most recognizable professional athletes in the world, Danica Patrick joined the mainstream ranks by going against the current, 
immersing herself and succeeding in the male-dominated world of professional motorsports.
TIME's "100 Most Influential People"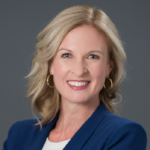 Jennifer Brown
Founder, President, CEO, Jennifer Brown Consulting
Award-winning entrepreneur, author, dynamic speaker and global diversity and inclusion expert.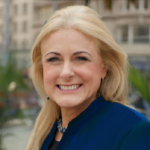 Mary Kelly
Ph.D., CSP, CDR, US Navy (ret), Leadership Speaker/Author
Mary Kelly is an internationally renowned author and keynote speaker on leadership, productivity, and business growth.
In 21 years as a Navy intelligence and logistics officer, Mary trained more than 40,000 military and civilian personnel.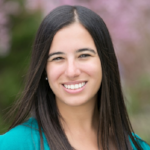 Ana Ines Mendy
Partner, McKinsey & Company, Inc 
Presenting the 2018 Women in the Workplace Study in which the alcohol beverage industry was included for the very first time.
Ana's work focuses on diversity & inclusion, change management, and crisis response across industries and geographies.
Ana also leads McKinsey's West Coast LGBT network (GLAM), pursuing her passion for diversity & inclusion within McKinsey.


 Other Speakers/Moderators Include:
Karen Betts
Chief Executive, Scotch Whisky Association
Jan Jones Blackhurst
Executive Vice President, Public Policy & Corporate Responsibility, Caesars Entertainment
Heather Cox
CEO, Certify My Company
Introducing the New WOTVS Women-Owned & Certified Program / WBENC & WEConnect International
Kathleen DiBenedetto
Sr. Director, Luxury and On-Premise, Beam Suntory & Kentucky Bourbon Hall of Fame Member
Joe Essa
President, Wolfgang Puck & Chair of National Restaurant Association
Stephanie Gallo
Chief Marketing Officer, E. & J. Gallo Winery
Rhonda Kallman
Founder & CEO, Boston Harbor Distillery, LLC
Susan Kostrzewa
Executive Editor, Wine Enthusiast Magazine
Kenyatta Lewis
Executive Director, Supplier Diversity & Sustainable Procurement, MGM Resorts International | Global Procurement
Steve Sprinkle
Vice President of US Sales for E. & J. Gallo Winery
Adam Strum
Chairman, Wine Enthusiast Companies, Editor and Publisher, Wine Enthusiast Magazine
And more.

Official Media Partner of the Women of the Vine & Spirits Global Symposium
Just Announced!
Sponsorship Opportunities Available for Founding, Diamond, Platinum, Gold Corporate Members
View Sponsorship Opportunities
If you require any assistance with your registration to the Global Symposium, please contact Event Registration Lead, Diane Smith at diane@womenofthevine.com.
For questions related to your membership with Women of the Vine & Spirits, please contact Member Engagement & Event Manager, Elizabeth Campbell Boyd at elizabeth@womenofthevine.com.
View the Fourth Annual Global Symposium Program Guide below
The Fourth Annual Global Symposium sold out in just 7 hours! Breaking 2017's record of a sell out in 24 hours.
The Global Symposium is open to members only of Women of the Vine & Spirits. To join, click here.